What we do
THAXTED LEGAL is a dedicated UK immigration services provider for businesses and individuals. We are a fee charging organisation and our services are provided on fixed fee basis. For clarity, we are not a charitable organisation and we do not provide free advice.
Our founder
Ms Kasia Janucik is a Senior Immigration Lawyer and the founder of Thaxted Legal. Kasia obtained her legal qualifications and gained diverse immigration law experience in London, UK. In 2009 she qualified as a Solicitor in England and Wales and she is also registered as a Level 2 OISC Immigration Adviser. Kasia originally hails from Poland, the land of world renown writer Joseph Conrad and scientist & two Nobel Prizes winner Maria Sklodowska Curie.
Thought leaders
We regularly write articles and blogs on UK immigration topics and we are recognised by Mondaq readers as thought leaders in our field. We are second most read immigration firm worldwide on Mondaq.
Success stories
With focus and dedication we achieve best results for our clients. Our success stories illustrate the type of cases we deal with regularly.
Regulated immigration advisers
Thaxted Legal is regulated by the Office of the Immigration Services Commissioner (OISC) to provide immigration advice at Level 2, OISC regulation number F202100336.
Fee charging organisation
We are a fee charging organisation and unfortunately we do not provide free advice. For free advice you will need to contact charitable organisations.
Our values
At Thaxted Legal we are deeply focused on the quality of our work and service delivery, but we also ensure that we do not lose sight of human qualities in our contacts with clients and business partners. Our core values are important to us and we explain them in more detail on our main page. In essence, due to constant changes in the immigration rules and Home Office policies and lack of clarity in the immigration law and Home Office guidance, a great deal of hard work and commitment is required from immigration lawyers in order to achieve best results for clients. In our success stories page you can see examples of cases that we handle.
We are dedicated and committed to deliver high quality work with focus on the immigration laws but also with practical and common sense approach and integrity. It is not only the knowledge but also experience and professional intuition developed during the years in immigration practice that make a good immigration lawyer. All those qualities in combination allow us to achieve excellent results for our clients'. However, we do not wish to spend time to praise ourselves as we prefer to remain humble and listen to the feedback from our clients.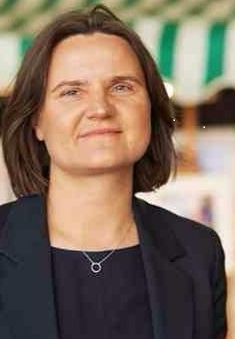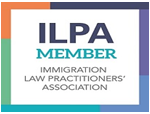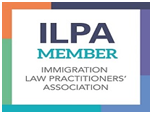 Kasia Janucik – qualifications and experience
Kasia Janucik qualified as a Solicitor in England and Wales in April 2009. She has been practising in the field of UK immigration law since 2011 and is a Member of the Immigration Law Practitioners Association (ILPA). Summary of her CV is provided further below and information on her professional background is available on her LinkedIn profile.
KASIA JANUCIK (CV)
2021 – Thaxted Legal – Founder and Senior Immigration Lawyer
2009-2021 – Worked as a Solicitor and Senior Immigration Adviser for large and medium immigration firms and as Immigration Manager for international IT firm
April 2009 – Qualified as a Solicitor in England and Wales
2005 – Completed the Legal Practice Course with Commendation (College of Law, London)
2004 – Completed the Graduate Diploma in Law with Commendation (University of Westminster, London)
For those who wish to come to the UK the poem 'IF' can help to understand the culture and core values
Rudyard Kipling 1865-1936 (English poet)
https://poets.org/poem/if
If you can keep your head when all about you
Are losing theirs and blaming it on you;
If you can trust yourself when all men doubt you,
But make allowance for their doubting too;
If you can wait and not be tired by waiting,
Or, being lied about, don't deal in lies,
Or, being hated, don't give way to hating,
And yet don't look too good, nor talk too wise;
If you can dream—and not make dreams your master;
If you can think—and not make thoughts your aim;
If you can meet with triumph and disaster
And treat those two impostors just the same;
If you can bear to hear the truth you've spoken
Twisted by knaves to make a trap for fools,
Or watch the things you gave your life to broken,
And stoop and build 'em up with wornout tools;
If you can make one heap of all your winnings
And risk it on one turn of pitch-and-toss,
And lose, and start again at your beginnings
And never breathe a word about your loss;
If you can force your heart and nerve and sinew
To serve your turn long after they are gone,
And so hold on when there is nothing in you
Except the Will which says to them: "Hold on";
If you can talk with crowds and keep your virtue,
Or walk with kings—nor lose the common touch;
If neither foes nor loving friends can hurt you;
If all men count with you, but none too much;
If you can fill the unforgiving minute
With sixty seconds' worth of distance run—
Yours is the Earth and everything that's in it,
And—which is more—you'll be a Man, my son!