Transit visas no longer permitted for fishermen
UK fishing industry needs to adjust to the recently introduced most significant immigration changes for the fishing industry in decades. Fishing vessel owners have been using transit visa in employing migrants, taking them fishing into international waters (more than 12 nautical miles from the UK coast) to fulfil the transit requirements but then bringing them back to a UK port to live on board the fishing vessel. Transit visas are no longer permitted.
Since 2021 the UK immigration rules allow employers to use skilled worker visa for fishermen. Home Office announced it in March 2021 as a major boost for Scottish fishing industry. However, so far the skilled worker visa has been rarely used by employers in the fishing industry in the UK. This is because the 'transit – joining ship' visas have been used by the employers instead.
Immigration rules changed recently on 12th April 2023 and transit visas are no longer accepted for the fishermen who work in UK waters. The updated skilled worker immigration rules stipulate that the skilled worker route is for employers to recruit people to work in the UK, including in UK waters.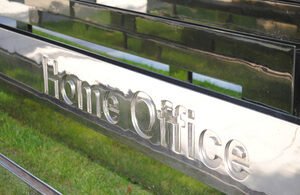 How transit visas were used in fishing industry
Seafarers' Transit Visas are intended to allow seafarers to join ships leaving UK ports for international waters. International waters begin 22.2km (12 nautical miles) off the UK's shoreline. Crew from abroad can stay in the UK for a short time while they wait for their ship to leave.
Fishing boat owners were taking boats out into international waters and in their view this fulfilled the transit visa requirement. However, the fishing vessels soon come back to a UK port to land their catches. Fishers do not technically re-enter the UK until they get off the boat. However, this practice is now no longer accepted by the UK Home Office. Skilled worker visas must be obtained for those fishermen.
Reasons for changes in the immigration law for fishing jobs
A Home Office spokesperson said: "As a matter of longstanding policy, fishermen should have the correct permission before starting work in the UK and are not permitted to work in UK territorial waters with a transit visa.
The UK signed up to the UN International Labour Organization's Convention C188 that is supposed to protect fishers' rights. There have been numerous reports from various charities and international organizations that drew attention to fishermen rights abuses whilst working on transit visas.
Skilled worker visas for fishing industry jobs
Skilled worker visa is a UK visa category that should be used by UK employers who wish to employ skilled foreign workers at their UK business. This is a work visa that is linked to the particular employer.
The skilled worker visa immigration process consists of three stages. First stage is for employer to obtain an immigration sponsor licence from UK immigration authority, Home Office. Sponsor licence is a mandatory authorisation that must be granted to UK employer by UK Home Office to employ foreign workers on work permits. Once licence is grated, second stage is for, employer to issue certificates of sponsorship (electronic work permits) to foreign workers. The final, third stage, is for the workers to apply for skilled worker.
There are application costs involved in obtaining skilled worker visa. We discuss them in our other article here. The overall government fees for a 3-year skilled worker visa sponsored by a medium/large employer are in the region of £6,000.
Skilled Worker visa requirements
The job must be sufficiently skilled to qualify for skilled worker visa. There are fishing jobs that do qualify for the visa. In the Home Office words: "Under the Skilled Worker route a range of roles in the sector are covered including share fishermen, trawler skippers and deckhands on large fishing vessels are eligible as long as salary and English language requirements are met.
The English language level required for skilled worker visa is CEFR B1 in reading, writing, speaking and listening. Achieving the B1 intermediate English language level in each of the 4 components may prove challenging to some of the visa applicants but it is achievable. Home Office view is that English language is important for health and safety reasons.
The other challenging requirement of skilled worker visa is the minimum salary requirement. Employer has to pay at least £26,200 gross yearly salary to skilled worker. There is no such minimum salary for transit visas. Skilled Worker minimum salary may prove to be too high for at least some employers in the fishing industry.
At present no fishing industry jobs are on the shortage occupation list. If the jobs were on the shortage list the yearly minimum salary could be £20,960 gross.
Comments
There are concerns from the fishing industry in relation to the recent immigration changes to use skilled worker visas instead of the previously used transit visas. According to the fishing industry "These recent changes impose further cost barriers on an industry which is still recovering from the impact of a forced EU exit without a full understanding of the effects on remote rural and island economy."
In addition to the high cost, fishing industry also indicates problems with finding suitable foreign workers who can meet the English language requirement.
On a positive note, Home Office promises to support the UK fishing industry employers in adjusting their fishing crew immigration status to skilled worker visa. Home Office promises expedited visa processing and access to dedicated Home Office contact to address sponsor employer's questions.
Overall, the recent immigration changes are significant for the fishing industry. The requirement to obtain skilled worker visas for fishermen is now strict. Using transit visas can result in serious consequences, including fines of up to £20,000 for each illegal worker.