What is Shortage Occupation List for UK visa
The UK Shortage Occupation list is the official record of jobs that are considered by the UK immigration authority, the Home Office, as having staff shortages in the UK.
There is recent information published by the UK Chamber of Commerce about difficulties to find workers in hospitality, manufacturing and engineering sectors and there is a recent article in the Guardian about serious issues caused by staff shortages in the care sector.
The lack of local workers gives opportunity for those foreign nationals who have the required skills to apply for the vacant UK jobs, and obtain the relevant Skilled Worker or Health and Care visas that will allow them and their families to settle in the UK permanently and even obtain British citizenship.
Advantages of Shortage Occupation List jobs: Jobs listed on the Shortage Occupation have a reduced minimum salary requirement for the Skilled Worker visa and the visa application fees are lower. This way the Home Office makes it easier for UK employers to recruit foreign workers for the jobs on the Shortage Occupation List.
As a note for foreign workers looking for employment in the UK, the jobs on the UK Shortage Occupation List are not the only jobs that are in demand in the UK. So if you are skilled in other job and you find employment in the UK with sponsor licence holder organisation, you may still apply for Skilled Worker visa. We write more about this further down.
What are Home Office plans for care workers Soc Code 6145
The current potential deadline for the Health and Care visa for Soc Code 6145 (care workers and home carers) is 15 February 2023. However, from the sources available, we reckon it is unlikely to end anytime soon.

We recommend reading our article What next after 15th February 2023 for the health and care visa scheme for more information .
Migration Advisory Committee (MAC) Reports – Shortage Occupation List
Migration Advisory Committee (MAC) is an independent public body that advises the government on migration issues. MAC is an advisory non-departmental public body, sponsored by the Home Office.
Recently, in mid December 2022, MAC published its Annual Report 13th December 2022. MAC has also been commissioned by the UK government in September 2022 to review Shortage Occupation List.
In April 2022 MAC completed its enquiry Report into the impact of the ending of Freedom of Movement for EU/EEA nationals on the Adult Social Care Sector and submitted the report to Government and Parliament. In the Report, MAC recommended that care workers continue to be eligible to apply for a Health and Care Worker visa, and also made some additional recommendations for changes to the immigration system to ease the burden on social care employers and migrants.
We recommend reading our article What next after 15th February 2023 for the health and care visa scheme for more information
MAC's main recommendation was that a minimum rate of pay should be established for care workers at a premium to the statutory minimum wage where care is being provided with public funds. MAC suggested that this should initially be set at £1 per hour above the National Living Wage but expected a more substantial premium to be needed to properly address the crisis in social care recruitment and retention.
However, the Government have still not responded to the MAC's report. MAC noted that the local Governments of Scotland and Wales are taking clear action to address low pay in the care sector and are bewildered by the lack of urgency exhibited by the Department of Health and Social Care.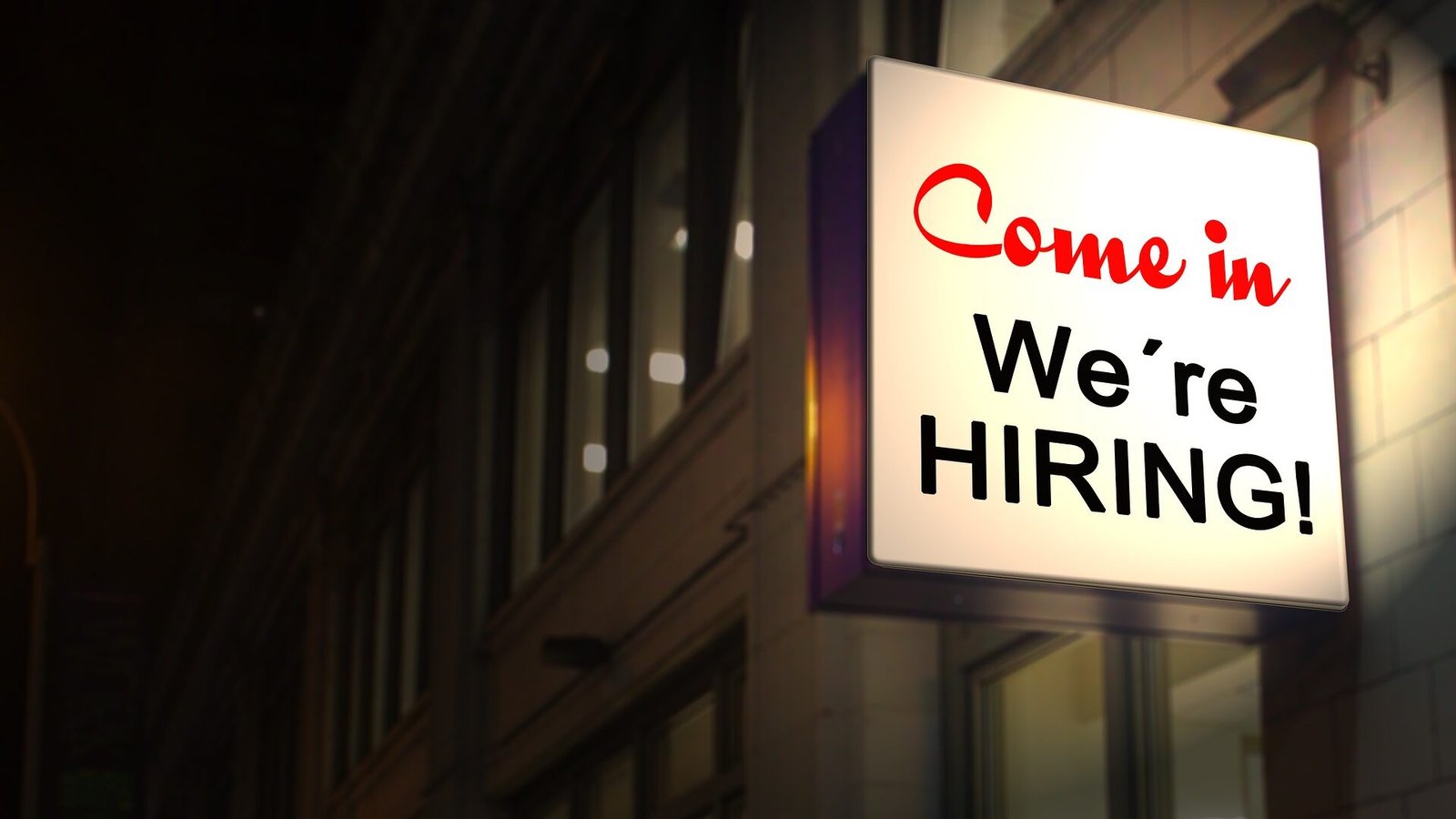 How to find a job in the UK – shortage occupation list
Without a suitable job offer from a UK employer holding a sponsor licence, you are unable to apply for a UK work visa. In order to find a UK job, you would need to do an online search to make job applications directly to UK employers OR apply via recruitment agencies websites. Further below we list some examples of recruitment websites but there are many others that you can find by doing internet search. You can also search the public registered of sponsor employers as employers on there hold a sponsor licence and are able to issue work permit that will give you the right to apply for a UK work visa.
When searching for UK jobs, you need to be patient, and also careful, as you need to watch out for any unscrupulous 'recruitment agents' who may try to make money out of you. You should note, that it is illegal for job agencies in the UK to charge fees to job seekers for finding them employment. It is an important principle to bear in mind when searching for jobs. Please read the recent article in the UK Guardian newspaper on this topic. 'Migrant care workers came to help the UK. Now they're trapped in debt bondage'.
Where to find out what jobs are on the Shortage Occupation list
If you wonder what jobs are currently in demand in the UK, you may check the UK Shortage Occupation List. The jobs in Shortage Occupation list are published by the Home Office in the Immigration Rules Appendix Shortage Occupation List – Immigration Rules – Guidance – GOV.UK (www.gov.uk)
What jobs are on UK Shortage Occupation List in 2023
Examples of jobs on the Shortage Occupation List 2023:
Care workers and home carers
Senior Care Workers
Veterinarians
Health sector jobs (e.g. medical practitioners, nurses, psychologists, pharmacists, medical radiographers, physiotherapists, paramedics, social workers, nursing auxiliaries and assistants)
Secondary teachers (only teachers in maths, physics, science (where an element of physics will be taught), computer science and modern foreign languages)
Programmers and software development professionals
Web design and development professionals
IT systems analysts, architects and systems designers
Civil engineers
Mechanical engineers
Electrical engineers.
Graphic designers
Arts officers, producers and directors
The above list is not complete, and it only gives examples of the type of jobs on the Shortage Occupation List. The full current list can be found here.
Why is it relevant if the job is on the Shortage List
Jobs on the Shortage Occupation List have a lower minimum salary requirement for Skilled Worker visa. The minimum pay has to be no less than 80% of the going rate for the specific job (each job that qualifies for the Skilled Worker visa has a minimum salary rate assigned to it) and no less than £20,480 gross per year, whichever of the two is higher. To find out more about different salary levels for a Skilled Worker visa, please visit this page on our website. You will see that there are a number of different scenarios when the minimum salary can be lower than the standard £25,600 gross per year.
When applying for Skilled Worker sponsor licence it is easier to explain the need to employ a foreign worker if the job is on the Shortage Occupation list.
Those who applied for asylum in the UK normally are unable to work until their claim is granted. However, in certain circumstances asylum applicants whose cases have been pending with the Home Office for over 12 months due to no fault of their own, may be able to obtain a permission to work from the Home Office. We provide more information on this here.
Finally, the Skilled Worker visa application fee for the main applicant and dependent family members is lower when the job is on the Shortage Occupation list.
What do you need to take advantage of the opportunity
To take advantage of the lower salaries for skilled jobs on the Shortage Occupation list, and to employ such workers, the organization should already possess a Skilled Worker sponsor licence Or be prepared to apply for one.
Charging for the work placement is illegal in the UK. No reputable recruitment agency would charge fees, in particular such steep ones, for a work placement. If you are a worker looking for a job in the UK in the shortage occupation type of employment the best way to go about it is to find and apply for the position by yourself. Money you save can be put to better use. For example to translate documents and visa application services.
What to do if you are looking for work
You can check if your prospective employer already has the Skilled Worker sponsor licence by going to Home Office website.
If your prospective employer already has the sponsor licence they will be able to assign you a Certificate of Sponsorship (work permit). If they do not have one, they will need to apply for Skilled Worker sponsor licence first, before they can assign you a Certificate of Sponsorship (CoS). Only when you have a Cos (work permit) from a licenced sponsor employer, you can subsequently apply for a Skilled Worker visa.
Where and how to look for jobs in the UK
There are several websites dedicated to job search in the UK. Please note that Immigration lawyers or solicitors cannot help in finding jobs or look for jobs for the applicants. What we do as immigration lawyers is assisting with visa applications after you already have a job offer from a UK employer.
Your course of action when looking for job should be:
First you have to visit Home Office webpage and download the list of certified sponsors and search it for care providers
then you have to visit job search websites, such as for example Indeed or Carehome.co.uk and look through them for companies with sponsor licence (you can use search function) or simply search for care jobs from the 6145 SOC list below
alternatively, you can directly contact care providers from the sponsor list asking if they are hiring, you can find them and their contact details through internet search
when you select a suitable job offer, you can then submit your CV, or write to the job advertiser
We, as an immigration law firm, do not act as an employment agency.
More care jobs are now added to the Shortage Occupation List
The Shortage Occupation List is subject to changes and the Home Office may add or remove jobs from the list. Home Office makes their decisions based on the Migration Advisory Committee (MAC) reports. The latest MAC annual report Migration Advisory Committee: annual report, 2021 – GOV.UK (www.gov.uk). Following MAC recommendation, the Home Office is due to add more Care jobs to the Shortage Occupation list. You can read more about this in our blog here Care workers added to Health and Care Visa – Thaxted Legal.
The below listed care jobs are on the UK Shortage Occupation List from 15/02/2022. This addition is temporary for 12 months, and afterwards the Home Office will review it and decide if this arrangement will continue. For at least the next 12 months until mid February 2023, care workers and carers from overseas will be able to apply for Health and care visa and move to the UK together with dependant family members (spouse and children under 18). The Health and Care visa offers a path to settlement (permanent residence) in the UK after 5 years continuous residence on work visa.
6145 Care workers and home carers
• Care assistant
• Care worker
• Carer
• Home care assistant
• Home carer
• Support worker (nursing home)
If you want to find out more about costs of different Skilled worker visas visit our page with a dedicated visa cost calculator below.
Top tip – shortage occupation are not the only jobs in demand in the UK
There are jobs that are not listed on the Shortage Occupation but are still in high demand in the UK and there are staff shortages. Those are for example jobs in the construction sector (e.g. painters and decorators, plasterers, bricklayers), butchers, or chefs. If you have experience in those professions, and you receive a job offer from an authorised sponsor employer in the UK, you have knowledge of English language to the Level B1, you may obtain a Skilled Worker visa and come to work in the UK.
What if my job is not on shortage occupation list
If your job is not on the current UK Shortage Occupation list it is not the end of your UK work visa hopes. Any jobs that are skilled to NQF Level 3 (approximate equivalent skill level to High School graduate) that are listed as eligible on the Home Office Appendix Skilled Occupations can qualify for the UK work visa. Of course the required minimum salary has to be paid and you would need to have a Certificate of Sponsorship from the sponsor employer.
Skilled Worker visa and Health & Care visa as a way to settle in the UK
You need to reside in the UK for 5 years continuously on a skilled worker visa in order to qualify for Indefinite Leave to Remain (ILR) Settlement. We provide more details on the Skilled Worker ILR requirements on this page. After you receive your ILR you can then (usually after 1 year) you may apply to Naturalise as British citizen and subsequently obtain British passport.
If you require help with obtaining sponsor licence or skilled worker visa get in touch with us or visit one of our dedicated pages.