Adwokat Pani Katarzyna Janucik- Nasza firma specjalizuje się w angielskim prawie imigracyjnym dla firm i osób prywatnych. Imigracja jest naszą jedyną dziedziną specjalizacji.
Jeśli mają Państwo sprawę imigracyjną związaną z uzyskaniem pozwolenia (licencji) dla swojej firmy na zatrudnianie pracowników zagranicznych, lub potrzebują Państwo pomocy w uzyskaniu wizy/statusu osiedleńca czy obywatelstwa brytyjskiego jako osoba prywatna, proszę się kontaktować. Nasz serwis imigracyjny jest w pełni profesjonalny i skupiony na uzyskaniu najlepszych rezultatów dla naszych klientów.
Nasza firma została założona i jest prowadzona przez Panią Adwokat Katarzynę Janucik. Pani Katarzyna Janucik jest prawnikiem z długoletnim stażem i pomogła już wielu firmom i osobom indywidualnym z Polski i wielu innych krajów w uzyskaniu pozwoleń imigracyjnych w Wielkiej Brytanii.
Nasz numer kontaktowy to 0203 488 9710 i nasz kontakt mailowy to info@thaxtedlegal.com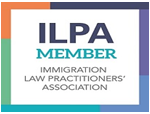 Nasza firma jest licencjonowana przez OISC pod numerem rejestracyjnym F202100336.
Jesteśmy również członkiem Immigration Law Practitioners' Association (Stowarzyszenia prawników imigracyjnych).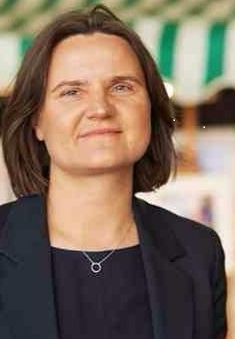 Moja strona na Linkedin.
Zadzwoń do nas z komórki albo wpisz +4402034889710.
Pani Katarzyna Janucik ukończyła studia prawnicze w Londynie i jest adwokatem wykwalifikowanym w Anglii i wpisanym na listę angielskich adwokatów od 2009 roku. Pani Katarzyna jest również zarejestrowana jako Regulowany Prawnik Imigracyjny ('Registered Immigration Adviser') w Office of Immigration Services Commissioner (OISC) w Anglii.
Pani Katarzyna pracowała dla czołowych firm prawniczych w UK specjalizując się w prawie imigracyjnym. W czasie swojej wieloletniej praktyki prawnej, Pani Katarzyna pomogła wielu firmom w uzyskaniu licencji od Home Office na zatrudnianie pracowników zagranicznych i wielu osobom indywidualnym w uzyskaniu wiz, stałego pobytu i obywatelstwa brytyjskiego.
Obecnie Pani Katarzyna prowadzi własne biuro prawne, Thaxted Legal, specjalizując się w sprawach imigracyjnych dla firm i osób indywidualnych.
Pani Adwokat zajmuje się sprawami imigracyjnymi z zakresu:
Zadzwoń do nas z komórki albo wpisz +4402034889710.