How to employ overseas care workers – skilled worker sponsor licence
If you run a care home or care agency in the UK and you are unable to recruit local staff to fill your job vacancies, such as Care workers, Care assistants or other jobs at your business, you can apply to the UK immigration authority, the Home Office, for a sponsor licence. When the licence is granted your business will have permission to employ foreign overseas workers.
What is sponsor licence
UK businesses that wish to employ foreign workers on skilled worker work visas in the UK, must first obtain the immigration sponsor licence. Sponsor licence is a permission granted by the UK immigration authority, the Home Office, that authorises the business (sponsor employer) to issue work permits to foreign overseas workers and employ them on Skilled Worker/Health and Care visa. With the sponsor licence your business can hire as many foreign workers as it genuinely requires.
The rationale for the Home Office licensing is to assess if the employer runs a genuine & actively trading business and if the business is likely to comply with Home Office sponsorship duties. The sponsor's compliance duties apply throughout the entire validity of your sponsor licence.
Immigration process to employ overseas care workers
The immigration process to employ foreign overseas care staff consists of the three stages that we outline below:
Stage one: Obtaining sponsor licence for your care business. You will need to complete an online application form and provide specified supporting documents and information to Home Office. We explain this process and requirements in more detail further below.
Stage two: After the sponsor licence is granted you can issue Certificate of Sponsorship (work permit) to your chosen migrant workers. Certificate of Sponsorship is an electronic work permit.
Stage three: The final step is for the migrant workers to apply for Skilled Worker visa and once the visa is granted they can travel to the UK and start work for your business.
Sponsor licence validity and sponsor duties and compliance
Sponsor licence is valid for 4 years. You will be able to renew your sponsor licence for further 4-year duration each time, for as long as you need it.
It is important that when you receive your sponsor licence you remember to ensure that you understand your obligations as a sponsor employer and comply with the Home Office sponsorship compliance requirements.
You may also find it useful to read our recent blog article where we discuss the future of the Health and Care visa for care workers Soc Code 6145.
Sponsor licence for Health and care visa uk
It is helpful that many jobs at care homes qualify for Health and Care visa (sub-category within the Skilled Worker visa), which has many advantages over the standard Skilled Worker visa. The two main advantages are the lower application fees and no NHS Surcharge.
There is no limit on how many overseas workers you can employ at your care home on Skilled Worker (Health and Care) visas, as long as the job roles are genuinely required by your business. This is called the 'genuine vacancy test' and the Home Office explains it in their sponsor guidance. In a nutshell, if your business does not need the job role for its operations, the job role is not genuine.
How to apply for sponsor licence if you are a care home
There are some mandatory requirements that your care home business has to meet in order to apply for a sponsor licence. First of all, as the provision of care services is regulated in the UK your business must be registered at the Care Quality Commission (CQC). If you are a care home that is already operating in the UK, you are most likely to be registered with the CQC.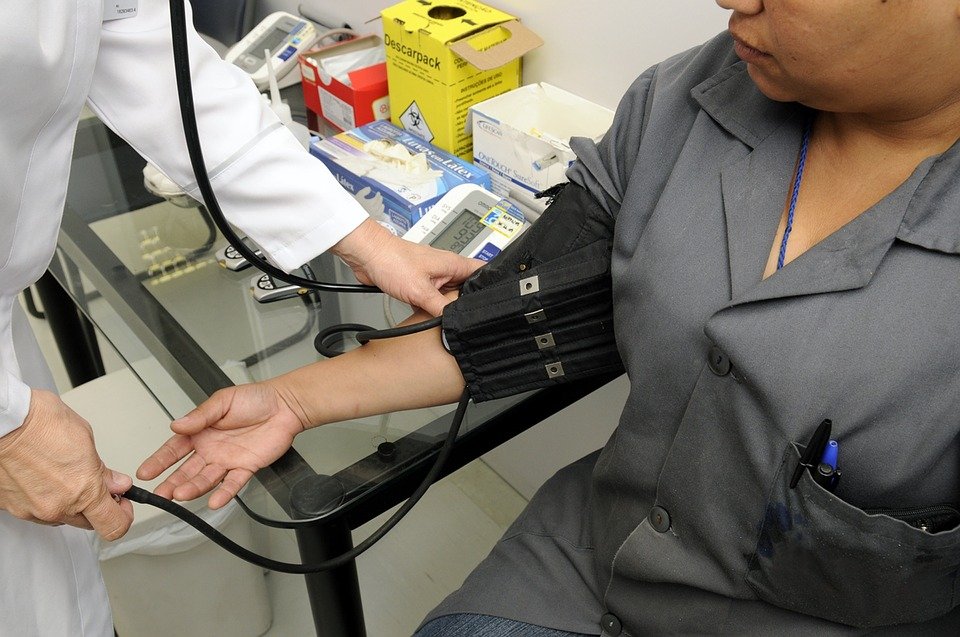 Other key requirements your organisation has to meet when applying for sponsor licence:
Already have trading presence and operate lawfully in the UK.
Have relevant HR systems and procedures in place (we will guide you on this).
Be honest, dependable and reliable (e.g. have HMRC/Tax, company affairs in good order and your Office Holders and Key Personnel must not have criminal offences and/or immigration offences on their record).
Have at least one employee or Director who is 'settled' in the UK to fill the Key Personnel roles for your sponsor licence application.
Be able to offer skilled jobs at the NQF Level 3 or above (the job must be skilled to at least level 3 NQF). The qualifying jobs are listed in the Immigration Rules Appendix Skilled Occupations. Care Workers, Senior Care Workers, Nursing Staff, are meeting the skill level for the Skilled Worker work visa.
Minimum salary and genuine job vacancy test
Be able to pay the minimum salary required for the Skilled Worker visa (the minimum is normally not less than £26,200 gross per year, however, as you are a care home the minimum salary for many of your jobs will be £20,960. The lower salary applies to the jobs such as Care Workers and Senior Care Workers, as all those jobs are on the UK Shortage Occupation List. More about minimum salary and shortage occupation list.
The Genuine vacancy test must be met. The jobs that you intend to offer to migrant workers must be genuinely required by your care home business (this usually means the business requires those jobs for its operations and the jobs are not just created to facilitate the migrant's entry to the UK). It is easier to obtain sponsor licence when the job is listed on shortage occupation list and as you are a care home, the jobs you intend to offer to overseas workers are all likely to be on the shortage list.
What are the fees and costs of sponsor licence and work visas
The current application fee for sponsor licence is £536 for small sponsors or charities and £1,476 for other sponsors. There is an extra £500 fee if you decide to use the expedited processing. To assign each 3-year COS (work permit), your business will have to pay £1,291 if you are a small sponsor OR £3,199 if you are a larger sponsor. Skilled worker health and care 3-year visa fee is £247. There is no NHS Surcharge for health and care visa. We prepared application fee calculator that will help you in understanding what fees you will have to pay.
The Home Office fees are due to go up in the near future, as announced by the Home Office in mid July 2023. You may read our other article on the Home Office fee increase.
Skilled Worker Health and Care visa – what it is and how to apply
The Health and Care Visa was launched on 4 August 2020 and it forms part of the Skilled Worker visa route. The Health and Care visa is only available to specified professions in the Health and Care sector, including the Senior Care Workers and Care Workers employed by Care Homes.
6146 Senior care workers
• Senior care assistant
• Senior carer
• Senior support worker (Local government: welfare services)
• Team leader (nursing home)
6145 Care workers and home carers
• Care assistant
• Care worker
• Carer
• Home care assistant
• Home carer
• Support worker (nursing home)
WHAT ARE THE BENEFITS OF THE HEALTH AND CARE VISA
What is the procedure for obtaining Health and Care Visa
The sponsor employer will be required to include a brief explanation in the Certificate of Sponsorship, setting out how the employee meets the Health and Care Visa eligibility requirements.
The employer will also be responsible for informing the applicant they are eligible for the Health and Care Visa, so the applicant can correctly complete the visa application form.
Individuals applying for the Health and Care Visa will need to submit their applications using the normal Skilled Worker application form and, assuming their employer has confirmed how the employee is eligible, the applicant will check the box to confirm they are applying for the Health and Care Visa. Health and Care Visa applicants will pay the reduced application fees.
Reduced fees for health and care visa and sponsor licence
The visa fee reduction applies to partners and dependants of Health and Care Visa applicants. Partners and dependants of Health and Care Visa applicants should therefore also tick this box.
Where an application is made, but the applicant does not appear to meet the conditions, that application may be rejected (as the correct fee will not have been paid). If you are unsure you should check with your sponsor before completing the application.
If you are applying as a partner or dependant of a person who qualifies for the Health and Care Visa, but the qualifying person arrived in the UK before the Health and Care Visa was available, then you will need confirmation from the sponsor that the person upon whom your application is reliant, is eligible for the visa.