Sponsor compliance should be your priority
Sponsor compliance should be the focus of all sponsor licence holders. This article focuses on its importance and key obligations.
All sponsor licence holder organisations have extensive duties and obligations defined by the Home Office. Non-compliance may lead to the licence suspension (during an investigation by the Home Office) or licence revocation (cancellation of licence after the investigation is completed).
In this blog we focus on most common breaches of compliance obligations by care industry sponsor employers. We always recommend to also read the most up to date Home Office guidance and UK immigration rules.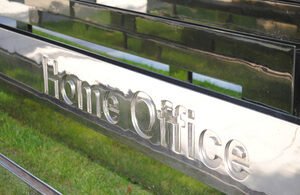 Complying with the laws in the UK – sponsor compliance
Compliance with the UK immigration laws is only part of the sponsor licence holder obligations. Sponsor employers also have a duty to comply with wider UK law (other than immigration law). This includes, but is not limited to: complying with UK employment law, such as National Minimum Wage, Working Time Regulations and paid holiday entitlement.
Correct occupation code (SOC) – sponsor compliance
It is essential that you select the correct occupation code. If you use the wrong occupation code when assigning a CoS or applying for a Skilled Worker Defined CoS, this could lead to an application being delayed or refused.
Transparency and honesty in dealings with Home Office
You have a duty to act honestly in any dealings with Home Office. This includes not making false statements and ensuring that all essential information is disclosed to immigration authorities when applying for a sponsor licence or assigning or applying for a CoS while you are a sponsor. You must inform Home Office if there is any change in your circumstances while your licence application is pending or after your licence has been granted – for example, if you cease to be registered with the appropriate regulatory body (where required) or you or any of your Key Personnel are convicted of an offence or have a pending prosecution.
If Home Office believe that you have knowingly provided false statements or false information with your application, not provided information you held when required to, you pose a threat to immigration control, or you are acting, or have acted, in a manner that is not conducive to the public good, they will refuse your licence application (or revoke your licence if you already hold one).
Genuine vacancy
The genuine vacancy test is particularly important for sponsor compliance.If you are sponsoring a worker on a route that does not require a formal resident labour market test i.e. no job advertising), or the role was otherwise exempt from the test, you must still retain evidence of any recruitment activity you have undertaken.
If you did not advertise the role, you must be able to explain how you recruited the worker. This information will help us establish, where necessary, that the role is a genuine vacancy. This requirement applies to all Worker and Temporary Worker routes (and their predecessor routes) where there is, or was, no formal resident labour market test requirement, or where the specific role is, or was, exempt from that requirement. If you advertised the role, you must retain certain specified records.
You must: not employ workers where they do not have the experience, qualifications or immigration permission to do the job in question, and stop employing any workers who, for any reason, are no longer entitled to do the job.
Keeping records of the worker's absences and other details
You need to demonstrate that you are recording the sponsored workers various absences and occasions of sickness absence. You also need to keep record of some other information relating to the sponsored migrant workers as specified in the Home Office guidance.
You need to use your SMS account correctly to report any relevant non-attendance or changes to your sponsored workers circumstances to comply with your reporting obligations as a sponsor.
There are specified deadlines for the reporting of particular events. This is explained in the Home Office guidance.
Right to work checks
Under section 15 of the Immigration, Asylum and Nationality Act 2006, all employers have a duty to check their employees have the right to work in the UK and to undertake the work in question. Home Office will take action against those who employ illegal workers and do not undertake the correct checks. You can protect yourself by conducting the correct document checks. The penalties for employing illegal workers are due to increase in 2024. As an example, fines for employing illegal migrants will be increased from the current fine of £15,000 per illegal worker for the first breach to £45,000 per illegal worker.
You must do this check before the relevant employment starts.
HR systems and procedures in place
Last but not least, sponsor employers have a duty to have HR systems and procedures in place to monitor and ensure compliance with all sponsorship duties and obligations. You may find some information on the HR topics on the ACAS website.
Home Office assessment of your sponsor duties and obligations
Depending on the severity and number of breaches, in some cases Home Office may consider the possibility of downgrading your sponsor licence and issuing sponsor employer with an action plan. This will give you the chance to do improvements in your compliance. However, they will only downgrade a licence and issue an action plan where there is scope to rectify shortcomings or omissions in systems or retained documents.
Downgrading of the licence may not be appropriate due to seriousness of non-compliance with the sponsor duties. In such cases, sponsor licence unfortunately will be revoked. The revocation of the licence does not stop a business from trading but will not be able to employ any sponsored workers.
Conclusions
It iscrucial to ensure compliance with your sponsor duties and obligations in accordance with the Home Office guidance. It is not worth risking losing your licence and with this losing the right to sponsor migrant workers. This is particularly important for care industry due to dire local staff shortages in the care sector.