Immigration sponsor licence for IT, software or tech company
Sponsor licence can be obtained by IT, software and tech companies, to employ foreign overseas IT and software specialists on Skilled Worker and other work visas in the UK.
Sponsor licence is a permission granted to a UK business following an application to the UK Home Office, allowing the business to issue work permits to foreign overseas workers.
Once the sponsor licence is granted to your business by the UK Home Office, your sponsor licence is valid for 4 years and it will give you the authority to employ overseas workers on work visas at your business. You will be able to renew your sponsor licence for further 4-year duration each time, for as long as you need it.
There is no limit on how many overseas migrant workers you can employ on Skilled Worker and other work visa categories, as long as the job roles are genuinely required by your business.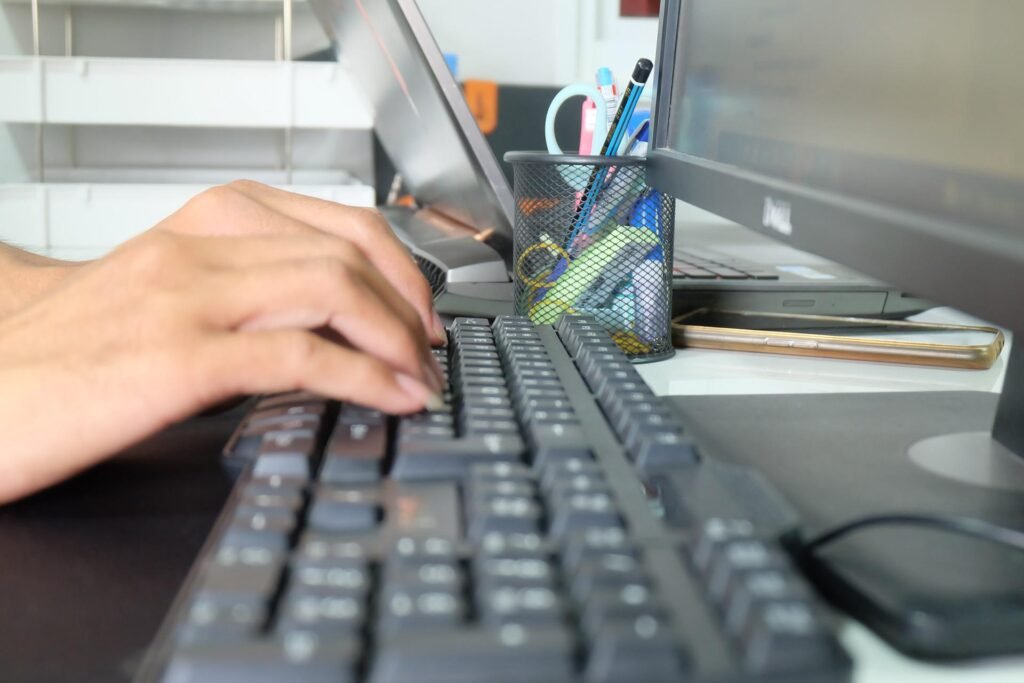 Staff shortages in the UK – IT, software and technology
Staff shortages are widely considered as one of the main problems faced by the UK IT & Tech sectors. According to Hays Recruitment, almost 95% of employers looking for tech talent have encountered a skills shortage over the past year. Without a doubt lack of local workforce causes serious problems for UK tech and IT companies. You can read more about this in Computer Weekly and UK Tech News.
Key requirements your business has to meet when applying for a sponsor licence
There are some key requirements that businesses have to meet when applying for a sponsor licence. We list these key requirements below for your reference:
Already have trading presence and operate lawfully in the UK.
Have relevant HR systems and procedures in place (we will guide you on this).
Be honest, dependable and reliable (e.g. have HMRC/Tax, company affairs in good order and your Office Holders and Key Personnel must not have criminal offences and/or immigration offences on their record).
Have at least one employee or Director who is 'settled' in the UK to fill the Key Personnel roles for your sponsor licence application.
Be able to offer skilled jobs at the NQF Level 3 or above (the job must be skilled to at least level 3 NQF). The qualifying jobs are listed in the Immigration Rules Appendix Skilled Occupations.. Majority of IT, software and tech jobs are meeting the skill level for the Skilled Worker work visa. We list those jobs further below.
Minimum salary and genuine vacancy test for sponsor licence
Sponsor employers must be able to pay the minimum salary required for the Skilled Worker visa. The current minimum salary level is not less than £26,200 gross per year OR the minimum for a particular job role (Soc Code), whichever of the two is higher. Many of the IT and software jobs will require a higher minimum salary. We recommend you to read our other article on the minimum salary for Skilled Worker visa and our article about Shortage Occupation jobs.
The Genuine vacancy test must be met. The jobs that you intend to offer to migrant workers must be genuinely required by your construction business (those jobs are needed for its operations and the jobs are not just created to facilitate the migrant's entry to the UK)
Cost of sponsor licence, work permit and visa
The current application fee for sponsor licence is £536 for small sponsors or charities and £1,476 for other sponsors. Small sponsor is an organisation that falls under the small company regime under the UK Companies Act 2006. There is an extra £500 fee if you decide to use the expedited processing. We prepared application fee calculator that will help you in understanding what fees you will have to pay.
What IT & Software jobs are on UK Shortage Occupation List 2023
| | | | |
| --- | --- | --- | --- |
| 2135 | IT business analysts, architects and systems designers – all jobs | England, Scotland, Wales, Northern Ireland | 80% of going rate: £29,280(£14.44 per hour) |
| 2136 | Programmers and software development professionals – all jobs | England, Scotland, Wales, Northern Ireland | 80% of going rate: £26,640(£13.14 per hour) |
| 2137 | Web design and development professionals – all jobs | England, Scotland, Wales, Northern Ireland | 80% of going rate: £20,800(£10.26 per hour) |
| 2139 | Information technology and communications professionals not elsewhere classified – only cyber security specialists | England, Scotland, Wales, Northern Ireland | 80% of going rate: £25,440(£12.54 per hour) |
What IT, Software and Tech jobs qualify for UK work visa
Examples of the IT, Software and Tech jobs that qualify for UK Skilled Worker work visa are listed below. The complete list of the qualifying jobs is available in the Home Office Appendix Skilled Occupations.
2134 IT project and programme managers
• Implementation manager (computing)
• IT project manager
• Programme manager (computing)
• Project leader (software design)
£39,100 (£20.05 per hour)
2135 IT business analysts, architects and systems designers
• Business analyst (computing)
• Data communications analyst
• Systems analyst
• Systems consultant
• Technical analyst (computing)
• Technical architect
£37,600 (£19.28 per hour)
2136 Programmers and software development professionals
• Analyst-programmer
• Database developer
• Games programmer
• Programmer
• Software engineer
£34,000 (£17.44 per hour)
2137 Web design and development professionals
• Internet developer
• Multimedia developer
• Web design consultant
• Web designer
£26,800 (£13.74 per hour
2139 Information technology and telecommunications professionals not elsewhere classified
• IT consultant
• Quality analyst (computing)
• Software tester
• Systems tester (computing)
• Telecommunications planner
£32,100 (£16.46 per hour)
3131 IT operations technicians
• Computer games tester
• Database administrator
• IT technician
• Network administrator
• Systems administrator
£24,700 (£12.67 per hour)
£19,760 (£10.13 per hour)
£17,290 (£8.87 per hour)
Yes
No
3132 IT user support technicians
• Customer support analyst
• Help desk operator
• IT support technician
• Systems support officer
£23,800 (£12.21 per hour)
£19,040 (£9.76 per ho
5242 Telecommunications engineers
• Cable jointer
• Customer service engineer (telecommunications)
• Installation engineer (telecommunications)
• Network officer (telecommunications)
• Telecommunications engineer
• Telephone engineer
£28,500 (£14.62 per hour)
£22,800 (£11.69 per ho
5244 TV, video and audio engineers
• Installation engineer (radio, television and video)
• Satellite engineer
• Service engineer (radio, television and video)
• Technician (radio, television and video)
• Television engineer
£22,000 (£11.28 per hour)
5245 IT engineers
• Computer repairer
• Computer service engineer
• Hardware engineer (computer)
• Maintenance engineer (computer servicing)
£21,900 (£11.23 per hour)