UK Spouse visa refusal rate is high
UK Spouse visa refusals are very common. Therefore, if you've had a refusal you are one of many applicants who are in similar situation.
Spouse visa and other family visas are one of the most popular visa categories to immigrate to the UK. However, spouse/family visas are also one of the most complex UK visa types. The applications require utmost attention to detail and substantial amount of documentary evidence.
Home Office criteria for spouse visa are stringent and applied strictly. Applications need to be prepared precisely and be supported with piles of specified evidence. Focus on specific requirements and 'Specified' in evidence is for a reason, as the Home Office states in their immigration rules which documents applicant must provide in order to succeed in their application. If you decide to replace the 'Specified' documents with ones of your choice, it is not going to work with the Home Office and your application will most likely be refused.
Despite the complexity of the spouse visa application, there are many applicants who decide to prepare their case without any input from an immigration lawyer. Those applicants frequently receive refusals and only then decide to contact an immigration adviser.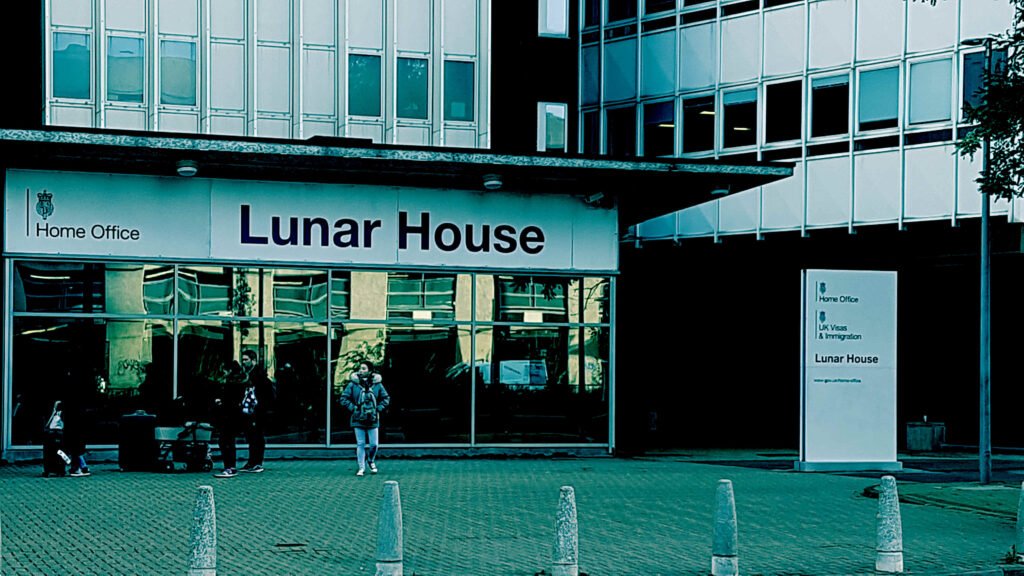 Key reasons why spouse visas and other family visas are rejected or refused
The most common reasons for spouse visa refusals can be split into a few main categories that we list further below. Out of those, there are two main ones that tend to dominate, failure to meet the eligibility requirements for the spouse visa and failure to provide the required specified evidence. Occasionally, applicants are refused for other reasons, such as not meeting the validity or not meeting the suitability (i.e. good character) requirements, for example due to criminal offence(s).
Top main reasons for spouse visa refusal listed below for ease of reference:
Eligibility criteria are not met: For example, the marriage that you registered in a foreign country is not recognised in the UK OR the gross income is below £18,600 OR your accommodation does not meet the requirements because it is overcrowded.
Specified evidence not provided: You failed to provide the specific documents that are required in the Home office immigration rules and guidance. For example, you rely on employment for income but you fail to provide the required payslips.
Validity: You've used an incorrect application form, failed to pay the correct application fees or not provided the biometrics.
Suitability: You failed to disclose criminal offences, past immigration history (e.g. previous visa refusals), or other matters that are required to be disclosed in the visa application.
Other reasons: For example, Home Office requests additional evidence but you fail to provide it within the specified time or at all.
Consequences of spouse visa refusal
Any visa refusal causes disruption to the plans for applicant and their family member(s). The entire spouse visa process takes many months and refusal means that you would need to wait much longer to join your loved ones in the UK.
Furthermore, when your spouse visa is refused you will lose the application fees but your NHS Surcharge fees are refunded. We write more on the immigration fee refunds in our other article here. You need to remember that if your visa is refused then any dependant family members that applied with you will also receive a refusal. This will further increase your financial losses.
What you can do after your spouse visa is refused
As with any UK visa application, if your application is refused you would need to check the Home Office refusal letter to see the reason(s) given for the refusal. Then you should analyse if the Home Office decision is correct, or it breaches Home Office immigration rules and/or Home Office guidance. You may need to instruct an immigration lawyer to help you with this.
You can challenge the refusal by appeal to the tribunal if you have the legal right to appeal. You'll usually be told if you do in your decision letter. The spouse and family visas do normally give the right of appeal as they by its nature involve human rights issues. There is strict prescribed time deadline to submit the Appeal.
However, if you failed to provide the specified required evidence or information for your application and it was refused, then you should normally resubmit the spouse visa application but this time including the previously missing evidence.
You will need to take the various considerations into account to then decide what steps you take after the refusal of your spouse visa application.