Adult Dependant Relative (ADR) visa
There are instances when a UK citizen or someone with a settled status in the UK wants to bring their adult relatives to the UK. Those relatives have to make an Adult Dependant Relative (ADR) application, with the UK citizen/Settled relative acting as their sponsor. Such application must be submitted form outside of the UK. What is important to note is the fact that obtaining such a visa is extremely difficult. It is due to the fact that it is difficult to prove to the Home Office that the applicant will not be able to receive adequate care in his current country of residence.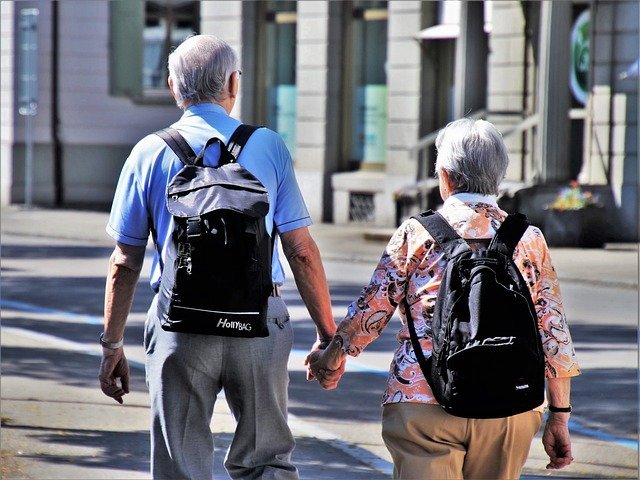 Usually ADR visas are refused and many are granted only after an appeal of the initial Home Office decision. Applicants for ADR visas should be prepared for a lenghty and costly legal procedure.
Call us about any immigration matter on your mobile or dial +4402034889710.
Who is Adult Dependant Relative visa for
The Adult Dependant Relative (ADR) visa is for non-EEA adult dependent relatives of British citizens in the UK, persons settled in the UK, or persons in the UK with refugee leave or humanitarian protection status, who wish to settle here. The application must be filed from outside of the UK. When the visa is granted the applicant will receive settlement rights in the UK That gives the applicant several rights associated with being a settled individual. .
The applicant's relationship to British citizen/ILR holder must be:
parent aged 18 years or over;
grandparent;
brother or sister aged 18 years or over; or
son or daughter aged 18 years or over of a person ("the sponsor") who is in the UK
Requirements of an adult dependant relative visa:
The applicant must, as a result of age, illness or disability, require long-term personal care: that is, help performing everyday tasks, e.g. washing, dressing and cooking;
The applicant must be unable, even with the practical and financial help of the sponsor, to obtain the required level of care in the country where they are living because it is not available and there is no person in that country who can reasonably provide it or because it is not affordable; and
The Entry Clearance Officer must be satisfied that the applicant will be adequately maintained, accommodated and cared for in the UK by the 'sponsor' without recourse to public funds (i.e. without seeking support from the UK state).
If the sponsor is a British Citizen or settled in the UK, they must sign a 5-year undertaking to that effect, at the entry clearance stage.
The requirements set out in the immigration rules for ADR visa are extremely difficult to meet. In most cases the applicants are unable to prove that care cannot be provided in their country of residence. There are, however, rare cases when applicants may be able to meet the criteria and it is important to assess each case individually on its specific facts. Use of an experienced lawyer in such cases is strongly advised. The ADR cases are frequently refused and even the few successful ones are usually granted after Appealing the Home Office refusal.
How difficult is ADR visa to obtain
Qualifying adult dependant relative definition by Home Office is very strict. Meting the criteria for the visa is virtually impossible. ADR visa success rate is calculated at around 3,5 – 4%. That means that less than one in twenty five applicants is granted the ADR visa after applying for it.
Thus the possibility that UK elderly dependent visa may be refused is huge. Only in the exceptional circumstances applications for adult dependant visa are granted. There is no magic trick that can give your dependant relative a visa in the UK. Applying for adult dependant relative visa is a high risk route.
Look at other options before applying for adult dependant relative visa.
Threrefore it is of crucial importance to contact a lawyer before submitting such application. Furthermore, it may be helpful to look at your entire circumstances. maybe itwould be possible to obtain other type of visa for your relative. If the visa is for an elderly relative, for example a parent, there may be other options available.
Chances are that your parents have a long and productive professional careers. They may be experienced and sought after specialists. Coming to the UK on skilled worker visa may be an option. To read more about skilled worker visa requirements follow the link. That is possibe assuming they are still able to work. There is no explicit age limit on skilled worker visa. So, if they are able to find an employer willing to sponsor them, they should consider that route.
Other options maybe to try Global talent (formerly exceptional talent) route to the visa for your elderly relative. There are a lot of requirements to be met when applyig for the visa. But if your relative has an academic background or an outstanding idea that may be a chance to him. Again, there are noage limits for applicants. To find out more about Global talent visa and how it may help you reach your goal follow the link.
It may be a good idea to plan ahead and consider that route before your parents are in need for care.
Application for adult dependant relative visa should be a last resort, used only when all other options have been dismisssed or rejected as having less prospect of success. Talk to your lawyer before applying for ADR visa in the UK. Talk to several lawyers. Only after that go the ADR route.