UK Self sponsorship on skilled worker visa
Firstly, you should be aware that there is no 'Self sponsorship visa' category in the UK immigration rules. 'Self sponsorship visa' is an informal term used by migrants and immigration lawyers when a foreign national relies on their own UK registered company to apply for Skilled Worker sponsor licence and obtain Skilled Worker visa.
Self sponsorship – an option for everyone?
When considering self sponsorship on Skilled Worker visa you should be aware that it is not a standard visa route and it may not work for everyone. It is important that you approach the 'self sponsorship visa' option with caution and assess your full circumstances in detail before starting the process. There are specific requirements that you have to meet and you will require significant funds to cover the various expenses.
Applicants who wish to live in the UK and do not have any other visa option, may fall for an enticing sales pitch promising an easy 'self sponsorship visa' process and permanent residence in the UK. Although for some applicants 'self sponsorship' on skilled worker visa may work, for others it may not.
Each case has a unique set of circumstances that need to be carefully considered and applicants should be made aware of the risks involved. Any immigration refusals remain on your record and are likely to bring extra scrutiny to your future other UK visa applications.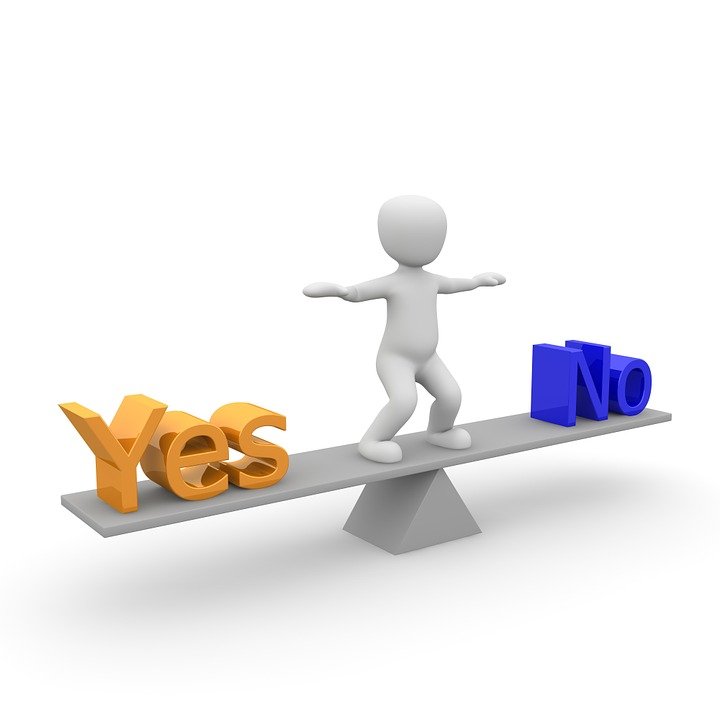 What are the requirements for UK 'self sponsorship visa' – where to start
Before you can start the immigration process for self sponsorship on skilled worker visa, there are some initial steps that you have to focus on first. We list those steps further below for your reference.
Main steps that you need to take first before starting the immigration process:
UK company must be registered with Companies House, active and trading.
UK company will need to register with HMRC for PAYE.
You may want to register the company with HMRC for VAT.
You should obtain Employers Liability Insurance.
If the company is a start up (trading less than 18 months), it must have a UK business bank account
The company must have at least one UK based and 'settled' registered Director or an employee. This person will have to fill the Key Personnel roles for the sponsor licence. This cannot be the intended Skilled Worker visa applicant. However, these requirements should not cause major problem for a determined applicant. You will need to follow the Home Office sponsor guidance.
Last but not least, prepare credible and convincing business plan for your UK business.
Practical tips on UK company registrations for self sponsorship
Registering a limited company in the UK is done online via Companies House. The company registration process is simple and fast. Company registration costs £12 and can be paid by debit or credit card. Your company is usually registered within 24 hours. Many UK small business owners register their company without any professional help. However, if you wish to use professional help, there are many specialised company formation service providers. You can find their services advertised online that can be a good option for a start up business. They can do the registration for a modest fee of about £100 or less.
The other registrations, such as PAYE and VAT with HMRC, can be done by an accountant. Although, it is also possible to do it yourself without professional assistance. The registration process is simple and should not take more than a few weeks. If you decide to use professional help, the accountant's fees should not exceed a few hundred pounds to assist with the HMRC registrations.
Business bank account – mandatory for start ups
However, the opening of UK business bank account may cause some problems or delays in your company set up process. Appointing a UK based registered Director may be helpful to get it done faster. You will need to contact UK banks to discuss the account opening requirements directly with them.
From our experience, all banks have very similar criteria as they are subject to the same strict banking regulations. So, it is not a matter of introducing you to someone who works at a bank to help you bypass any of the criteria. That is not how things work in the UK and it is important to bear this in mind when embarking on the process.
Business plan for your UK company
We recommend that you prepare a business plan that includes explanation as to what the company will do, what product or service it will offer, how much it will cost, your role in the business, funding for the business, marketing strategy, financial forecasts, etc.
We provide more information on business plan writing in our other article Business Plan Guidance. There is also plenty of free resources online with some excellent pointers on how to prepare a good business plan.
Preparation of your business plan is time well spent. From our experience, most convincing business plans tend to be prepared by the business owners themselves. So, do not be afraid to write it yourself. This way you save money and in most cases you will also have a better business plan. Of course, it will require time and effort from your side, but it will pay off in many ways.
Last but not least, you should focus on the substance and not purely volume when writing your business plan. Unfortunately, many business plans lack sufficient depth. 15 pages business plan that has substance can be more convincing than 60 pages one that is generic. On the other hand when you provide just a couple of pages it may not be sufficient to convince the reader.
Immigration process for self sponsorship visa
Stage one: Obtaining sponsor licence for your UK registered company (the business). You will need to complete an online application form and provide specified supporting documents and information to Home Office.
Stage two: After the sponsor licence is granted, your Level 1 user can issue Certificate of Sponsorship (work permit) to your chosen migrant workers. In this case yourself. Certificate of Sponsorship is an electronic work permit. Please remember that Level 1 user cannot issue COS certificate to themselves nor to a family member.
Stage three: The final step is for the migrant to apply for Skilled Worker visa and once the visa is granted can start work at the business.
UK self sponsorship visa costs and expenses
'Self sponsorship visa' costs and expenses can be significant. In the paragraphs above, we provide some information on the likely costs to set up a UK company. If you use reasonably priced service providers a few hundred pounds should be sufficient to cover those costs. You may also do it yourself, which will only cost you £12 for company registration at the Companies.
In terms of business plan preparation, again if you do it yourself there is no extra cost except your time spent. If you decide to use business plan writers, then you are likely to spend at least about £1,500-£2,000 but the cost can go to many thousands of pounds.
After your UK business is set up, the next costs are the immigration application fees and expenses. The sponsor licence application for a 'small company' is £536, 5-year Certificate of Sponsorship (work permit) is £2,019 and 5-year work visa is £4,370 (£1,250 application fee + £3,120 NHS Surcharge). We do not include any expedited fees. There may be also some smaller additional costs for English language test, TB Testing, etc.
Should you wish to use an immigration lawyer to assist you with the sponsor licence/work permit/skilled worker visa process, the costs can vary greatly. You would need to spend at least a few thousand pounds but depending on the immigration firm it may go up to about £40,000 or more.
You must also remember that you would need to pay yourself a salary that is in line with the Home Office minimum for the skilled worker visa and the specific job that you will do at the business. We assume that you will be a senior individual in the business and therefore the salary is likely to be in the region of at least approximately £30-35,000 but it can be as high as about £60,000 when you are the CEO. This will, depend on the type of business you set up and the job you will do within the business.
In addition, you will need to have investment funds available to develop the business. When your business is a start up it is likely to take time until it will make money to finance itself.
Overall, as you may see, the costs are quite high. You should take all this into account before you decide whether to start the process.
Is self sponsorship visa a realistic UK immigration option?
UK immigration is usually not as straightforward as simple 'YES' or 'NO'. The same can be applied to 'self sponsorship'. When there is one general immigration rule that you think makes it all possible you also need to take into account many other immigration rules and policies. Each case is unique and should be assessed on its facts.
There is no limit on the % share ownership for the Skilled Worker visa. Therefore, it is possible that Skilled Worker visa applicant may own 100% of the UK business that sponsors them for the visa. So, on the face of it, all seems to looks fine.
To start with, your UK registered company will need a registered Director or an employee, who is settled in the UK. This is something most of you should be able to arrange so I will not spend much time on this here.
However, there are details relating to the Home Office 'genuine vacancy' test that you have to pay particular attention to. As you are the owner of the sponsor company and intend to sponsor yourself, your application will be under extra scrutiny by the Home Office. We write about the 'genuine vacancy test' under the next heading further below and we also recommend reading our other article on the 'genuine vacancy' test.
What is the 'genuine vacancy' requirement in a nutshell. The job role that you intend to offer to yourself at your own business must not be created mainly for the purpose so that you can apply for UK visa and must be genuinely required by the business. It must also meet all the skilled worker visa requirements, such as the minimum salary and skill level. Home Office caseworker will assess this. There is scope for significant discretion and flexibility in such assessments. The self sponsorship element will make the applications more risky.
To summarise, it may be possible to be employed on a Skilled Worker visa in your own company, but it depends on the circumstances of each case and your specific circumstances must be carefully assessed for each applicant before making any immigration applications.