Shortage Occupation List 2023 – fishing jobs added to the list
Recent Home Office press release confirms that fishing jobs are added to the UK Shortage Occupation List. This is important news for the UK fishing industry.
There is a reason why those amendments are announced at this time. Namely, changes to the immigration rules published in April 2023 mean that Skilled Worker visas are required for fishing jobs in UK waters. Transit visas that were previously frequently utilised by UK fishing companies no longer can be used for UK waters. We did write about this in our other published article here. This requirement for Skilled Worker visa has implications on the expenses for the UK fishing industry.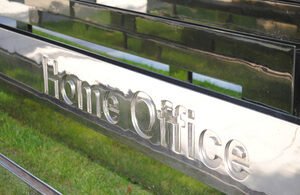 What is Skilled Worker visa minimum pay requirement and what is Shortage Occupation impact
Skilled Worker visa has a minimum salary requirement of £26,200 per year and £10.75 per hour, OR, the Soc Code (job category) minimum, whichever of those is higher.
Jobs on the shortage Occupation List have the minimum salary of £20,960 per year or 80% of the Soc Code (job category) minimum, whichever is the higher. The minimum hourly rate is still £10,75 and it cannot get lower even for shortage jobs.
Therefore, as you may see from above, the jobs on Shortage Occupation List benefit from lower minimum salary for Skilled Worker visa.
What fishing jobs are added to shortage occupation list from summer 2023
From the summer, share fishermen, trawler skippers and experienced deckhands on large fishing vessels will benefit from lower fees and salary requirements.
Inclusion on the Short Occupation List means jobs qualify at a 20% lower salary threshold (£20,960 instead of £26,200). Applicants also pay lower fees (£479 for a 3-year visa instead of £625). The broader English language requirements of the Skilled Worker route also apply on the SOL.
The new roles added to the Shortage Occupation List follow the inclusion of five construction-related roles added at the Spring Budget. We write about this in our Shortage Occupation List article.
When the fishing jobs are due to appear on the Shortage Occupation List
The changes are set to be implemented ahead of the summer fishing season. According to Home Office press release, 'It builds on a comprehensive package of support for the sector, which includes:
guiding them through the visa and sponsor application process as well as the broader immigration system
ensuring there is sufficient capacity for English language testing slots
expediting visa and sponsor applications, further quickening the decision making process for no extra charge
dedicated points of contact in UK Visas and Immigration for the sector.'