New points based system a success claims Home Office
The Home Office published a new statement Here to mark the 1-year anniversary of the 'new immigration points based system' which was introduced on 1st December 2020.
Priti Patel hails the new system as a success: 'Twelve months on and this has delivered on the public's priorities to attract top talent from across the globe, while encouraging businesses to invest in the British workforce.'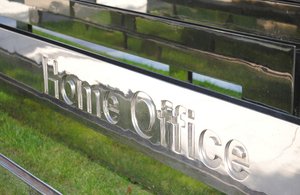 The Home Office states that the number of visas issued across work and study routes has recovered to pre-pandemic levels and it further states that this is 'demonstrating that the UK continues to attract worldwide talent and skills to support the post-pandemic economic recovery'.
In support of the above statement, the Home Office cites some recently published immigration statistics: 'The Skilled Worker route, which accounts for 61% of work-related visas granted, saw the largest increase in visa numbers, up 45,866 or 57% to 126,017 and the Global Talent route increased from 595 to 2,786 visas issued by the end of September 2021.'
New visa routes will open soon
The Home Office also indicates again that in spring 2022, more visa routes will open, including the Scale-Up, High Potential Individual and Global Business Mobility routes.
Home Office message
From the summary above, as presented by the Home Office (Priti Patel), the 'new points based system' looks like a success and in general the immigration system works well, except the 'illegal migration remains a long-standing problem with the number of small boats crossing the Channel unsafe, unfair and unacceptable.' BUT Priti Patel continues her statement on a positive note that she has a plan to solve this too 'My New Plan for Immigration will reduce the pull factors in our asylum system enabling us to have full control of our immigration system.'