Sponsor licence & work visas to employ foreign construction workers
Sponsor licence can be obtained by construction & building businesses to employ foreign overseas builders and construction workers on Skilled Worker and other work visas in the UK. The sponsor licence will assist UK companies that struggle with recruiting suitably skilled local staff following Brexit.
Once the sponsor licence is granted to your business by the UK Home Office, your licence is valid for 4 years and it will give you the authority to employ overseas workers on work visas at your business. You will be able to renew your sponsor licence for further 4-year duration each time, for as long as you need it.
There is no limit on how many overseas migrant workers you can employ on Skilled Worker (if your business is only based in the UK) and other sponsored work visa categories (i.e. you can obtain Global Business Mobility (GBM) sponsor licence & GBM visas if your business is multinational), as long as the job roles are genuinely required by your business. This is called the 'genuine vacancy test'. In a nutshell, to meet the test the jobs that you offer to migrants must be needed by your business for its operations, and not just created to facilitate entry of foreign nationals to the UK. The Home Office provides their guidance on the Genuine Vacancy Test in their sponsor guidance.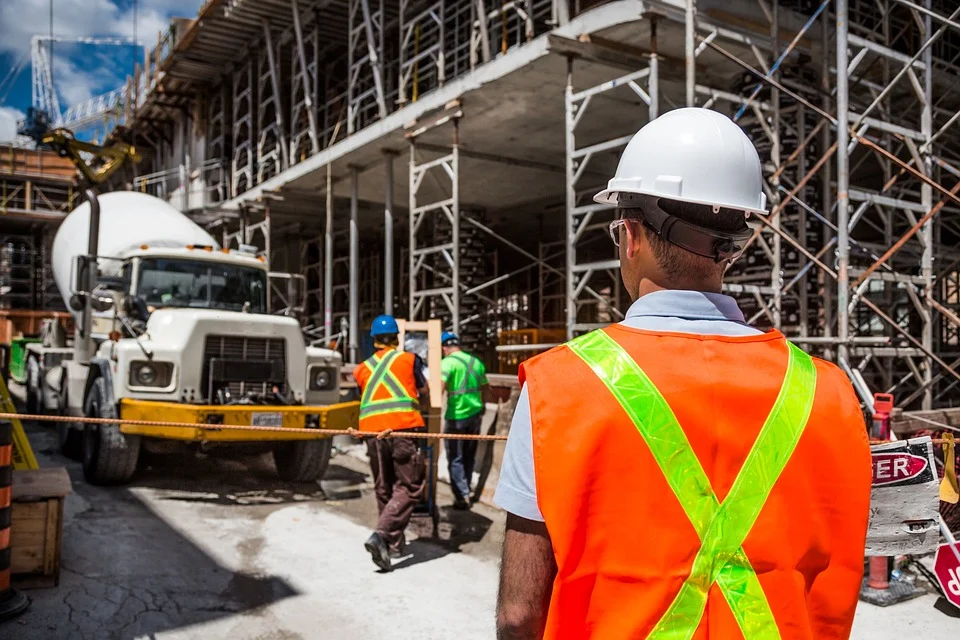 Staff shortages in the UK Construction & Building sector
Staff shortages are considered as one of the main problems faced by the construction sector in the UK. According to Construction Skills Network (CSN) report, more than a quarter of a million extra construction workers will be needed by 2026 to meet growing demands on the UK sector. Carpenters, joiners and construction managers are among the job positions that are most in demand, along with a wide range of technical roles.
What key requirements your business has to meet when applying for a sponsor licence
There are some requirements that businesses have to meet when applying for a sponsor licence. We list these key requirements below for your reference:
Already have trading presence and operate lawfully in the UK.
Have relevant HR systems and procedures in place (we will guide you on this).
Be honest, dependable and reliable (e.g. have HMRC/Tax, company affairs in good order and your Office Holders and Key Personnel must not have criminal offences and/or immigration offences on their record).
Have at least one employee or Director who is 'settled' in the UK to fill the Key Personnel roles for your sponsor licence application.
Be able to offer skilled jobs at the NQF Level 3 or above (the job must be skilled to at least level 3 NQF). The qualifying jobs are listed in the Immigration Rules Appendix Skilled Occupations.. Many jobs in construction & building industry sector are meeting the skill level for the Skilled Worker work visa. We list those jobs further below.
Minimum salary and genuine vacancy test for sponsor licence
To meet the requirements for sponsor licence and work visa, you need to pay at least the minimum salary required for a specific visa category. We focus below on the Skilled Worker visa category as this is the most common work visa used by businesses in the UK.
Be able to pay the minimum salary required for the Skilled Worker visa (the minimum is normally not less than £26,200 gross per year OR the minimum for a particular job role, whichever of the two is higher. We recommend that you to read our other article on the minimum salary for Skilled Worker visa, as it gives more details on the salary requirement.
The Genuine vacancy test must be met. The jobs that you intend to offer to migrant workers must be genuinely required by your construction business (i.e. those jobs are needed for your company's operations and the jobs are not just created to facilitate the migrant's entry to the UK).
What is the cost of sponsor licence and work visas
The current application fee for sponsor licence is £536 for small sponsors or charities and £1,476 for other sponsors. There is an extra £500 fee if you decide to use the expedited processing. We prepared application fee calculator that will help you in understanding what fees you will have to pay.
What construction & building jobs qualify for UK work visa
Examples of the jobs that qualify for UK Skilled Worker work visa are listed below. The complete list of jobs is available in the Home Office Appendix Skilled Occupations.
1122 Production managers and directors in construction
• Building Services manager
• Construction manager
• Director (building construction)
• Owner (electrical contracting)
2121 Civil engineers
• Building engineer
• Civil engineer (professional)
• Highways engineer
• Petroleum engineer
• Public health engineer
• Site engineer
• Structural engineer
2431 Architects
• Architect
• Architectural consultant
• Chartered architect
• Landscape architect
2433 Quantity surveyors
• Quantity surveyor
• Surveyor (quantity surveying)
2434 Chartered surveyors
• Building surveyor
• Chartered surveyor
• Hydrographic surveyor
• Land surveyor
2435 Chartered architectural technologists
• Architectural technologist
2436 Construction project managers and related professionals
• Contract manager (building construction)
• Project manager (building construction)
• Transport planner
3114 Building and civil engineering technicians
• Building services consultant
• Civil engineering technician
• Survey technician
• Technical assistant (civil engineering)
5241 Electricians and electrical fitters
• Electrical contractor
• Electrical engineer
• Electrical fitter
• Electrician
5312 Bricklayers and masons
• Bricklayer
• Dry stone waller
• Stone mason
5313 Roofers, roof tilers and slaters
• Mastic asphalt spreader
• Roof tiler
• Roofer
• Roofing contractor
• Slater
• Thatcher
5314 Plumbers and heating and ventilating engineers
• Gas engineer
• Gas service engineer
• Heating and ventilating engineer
• Heating engineer
• Plumber
• Plumbing and heating engineer
5315 Carpenters and joiners
• Carpenter
• Carpenter and joiner
• Joiner
• Kitchen fitter
• Shop fitter
5316 Glaziers, window fabricators and fitters
• Glass Cutter
• Glazier
• Installer (double glazing)
• Window fabricator
• Window fitter
5319 Construction and building trades not elsewhere classified
• Acoustician
• Builder
• Building contractor
• Fencer
• Maintenance manager (buildings and other structures)
• Property developer (building construction)
5321 Plasterers
• Fibrous plasterer
• Plasterer
• Plastering contractor
5322 Floorers and wall tilers
• Carpet fitter
• Ceramic tiler
• Flooring contractor
• Mosaic floor layer
5323 Painters and decorators
• Artexer • French polisher
• Paper hanger
• Ship sprayer
• Wood stainer
5330 Construction and building trades supervisors
• Builder's foreman
• Construction foreman
• Construction supervisor
• Maintenance supervisor
• Site foreman
Occupation codes which are not eligible for the Skilled Worker
Some jobs (occupations) are specifically listed by the UK Home Office as not skilled enough for sponsored work visas. The minimum skill level required for Skilled Worker visa is NQF Level 3. Examples of jobs that do not qualify for UK sponsored work visas in the construction & building industry are listed below and the complete list can be found in the Appendix Skilled Occupations.
8141 Scaffolders, stagers and riggers
8149 Construction operatives not elsewhere classified
8221 Crane drivers
8229 Mobile machine drivers and operatives not elsewhere classified
9120 Elementary construction occupations