UK spring 2023 budget immigration update
In the Spring Budget published on 15th March 2023 the government states that it will ensure the UK labour market has access to skills and talent from abroad where needed, to help businesses tackle immediate labour shortages and ease business visits to the UK. At Thaxted Legal we focus on assisting clients with immigration matters and any publication from the UK government is useful to better understand the Home Office future plans and intentions for immigration.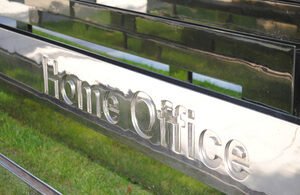 Migration Advisory Committee's (MAC) interim recommendations accepted
To help ease immediate labour supply pressures, the government commissioned the Migration Advisory Committee (MAC) in February 2023 to undertake a rapid Shortage Occupation List (SOL) assessment for the construction and hospitality sectors, ahead of its full review of the SOL concluding later in 2023. The government has accepted the MAC's interim recommendations, to initially add five construction occupations to the SOL, which will take effect before summer recess.
The government also stated that it will review the SOL more regularly, based on recommendations from the MAC, so that the legal migration system is quicker and more responsive to the needs of businesses and the economy. Quicker and more responsive immigration system is certainly something to look forward for the migrants and businesses.
Five construction jobs Soc Codes to be added to Shortage Occupation List 2023 – UK immigration
The five construction jobs to be added to Shortage Occupation List before summer recess of UK Parliament.
5312 Bricklayers and masons
5313 Roofers, roof tilers and slaters
5315 Carpenters and joiners
5319 Construction and building trades not elsewhere classified
5321 Plasterers
Business visitor rules and permitted paid engagements route
To make it easier and more attractive to do business in the UK, the government expressed intention to simplify business visitor rules. This according to the published budget will include expanding the range of short-term business activities that can be carried out for periods of up to 6 months and reviewing permitted paid engagements. These changes will be implemented from autumn 2023. In addition, the government will consider further enhanced provisions linked to negotiations with trade partners, including a wider range of activities.
Conclusions and comments
At present many business sectors in the UK struggle to recruit suitable local workers. The staff shortages are particularly dire in the care and health sector, but also in hospitality & restaurants, construction, IT/software, and many other businesses. For this reason, the government's statement in the budget that promises to give access to foreign skilled workers is important and welcome by the UK businesses.
The addition of the five construction job categories to the Shortage Occupation List, which is due around early summer 2023, is also helpful. However, the construction businesses have only used sponsored work visa option only sporadically so far.
Prospective changes to business visitor and permitted paid engagement visa are also awaited by businesses.